Hello, fellas! I've been feeling very uninspired to blog recently BUT I have a lot of ideas about some posts so I decided to try and conquer this laziness and lack of motivation of mine. I'm even trying to read more again and get back to my old routine.
This week's topic is my favourite of the month, I didn't like the previous ones because I had to think about everything very hard in order to come up with something.
So, without any further due, let's get started!
The books aren't going to be in a particular order!
Favourite Urban Fantasy Books
1. Anita Blake, The Vampire Hunter
I just LOVE Anita, Laurell K. Hamilton is one of my favourite authors of all time. When I first started reading, I was obsessed with vampires and they are now my guilty pleasure. I can always sit and read something written by LKH and I am 100% sure that I'm gonna enjoy it.
Her books taught me so much about relationships, strong characters and just people in general, I love them even though some people are complaining about the sexual content of the books. Yes, I agree that somewhere in the middle the series was way better when it comes to relationships and... well, sex. You can actually see the development not only of the characters but of the author as well, it's very evident in the style of her books.
I still love them, I'll read everything she writes and I'm not complaining whether there's more sexy time or not.
If you are looking for a strong main character who also goes through a massive development, some pretty gorry stuff and a lot of cool and well-described fights- I highly recommend this!
2. Kate Daniels
Speaking of strong characters, I love Kate Daniels as well. I discovered Magic Bites 2 years ago and read it in one sitting and then... well, then I read the rest of the books in two weeks and I can't believe I did that because now...Now I have to wait for the last book.
After reading about Kate I just can't find a character that I like as much as her. She is sassy, she is funny, she is very strong and I just love everything about the series.
Curran is also strong and there is a vast variety of characters and locations (!) in the novels. There is also a lot of Slavic stuff in the series which I love because I'm Slavic and Ilona Andrews is Russian or half Russian (sorry for the poor research, some Journalist I am) and her husband is ex-military so the detail to the fighting parts in the books just makes them so much better! I was (and still am) fascinated with them!
(I am an urban fantasy junkie, okay.)
3. Charlie Davidson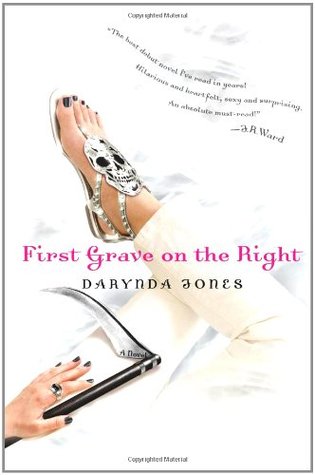 I never know how to describe Charlie. She isn't just one thing. But if I have to sum it up to just one, I'd call her funny.
Don't get me wrong, there are a lot of funny moments in all of the listed series here but Charlie is at the top of the top in my opinion.
Darynda Jones' style is amazing, it's light, while the subject of her books is rather dark but she makes it so light-hearted that I can't believe how serious they actually are. (
What did I just say??
) I also love Charlie's character for all of her other features such as how slow she may be sometimes or how serious frightening she can be when she gets serious (which is a rarity in her case). I just love her.
4. Meredith (Merry) Gentry
There has been a trend recently and it is everything fae related. So this is the perfect time for me to mention the
Merry Gentry
series (
and the Fever series
). Do I need to say that I love it? And surprise-surprise! It's also by Laurell K. Hamilton (
ma favourite author
).
I also had a fae phase which was rather short (thank God). I wasn't as obsessed with fae as I was with vampires, but I did enjoy some urban fantasy series. (Some adult urban fantasy series.) Merry is one of them and again it's full of action, love, sexy time, sexy men, a lot of drama and danger and death. There is a major death in the last book which almost brought me to tears (being the cold-hearted person I am, I've never cried on books or films) and I just can't believe how much I love it.
However, I prefer Anita.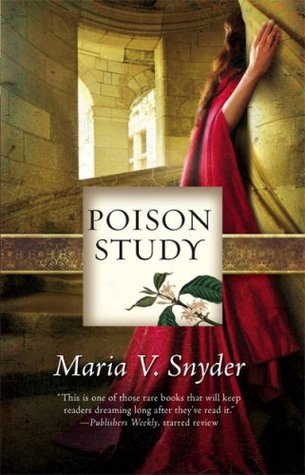 5. The Chronicles of Ixia
I recently started reading these and still haven't read the third book (out of 9 (or 6 if you don't mind the trilogy in between)) but I can say that I really like them. I totally loved Poison Study and ate read it in one sitting! Valek and Yelena are just amazing, I loved Yelena's development and Valek's character. The second book was a little weird but it showed more of the other country in the picture as well as Yelena's family. I love the world-building, Yelena's friendships (I haven't liked guy friends so much in a while) and her relationships... Everything.
Okay, so, this was the post for today. I hope that wasn't too boring by repeating the same thing over and over again.
Do you read urban fantasy?
Which are some of your favourites?